If you look at the love Google has for Android tablets, you have to admit: in the Android universe, tablets are on the brink of extinction. You'll often read: ChromeOS will replace Android on tablets. But is that really realistic? We grabbed an Acer Chromebook to experience the current state of ChromeOS.
About a year ago, I wrote that I mothballed my tablet. And yet I always find myself thinking about buying an iPad. So there seems to be a useful case for the tablet after all. In the Android universe, however, there have hardly been any sensational new innovations in recent months. Huawei's Mediapad M5 is one of the few exceptions, perhaps even the only one.
It is often said that Google wants to establish ChromeOS as an operating system for tablets. The signs are clear: ChromeOS supports Android apps. The Pixelbook is Google's only tablet-like device, and it works with ChromeOS. The last Google tablet, the Pixel C, will apparently not receive an update to Android P.
To tackle the ChromeOS issue, I asked Acer for a Chromebook test device. I received the Chromebook 14, which also supports Android apps. It doesn't, however, correspond to the Tablet form, and it's actually a classic notebook, but nevertheless it runs on ChromeOS. In any case, I was able to draw some conclusions about whether Chrome OS can actually replace Android tablets.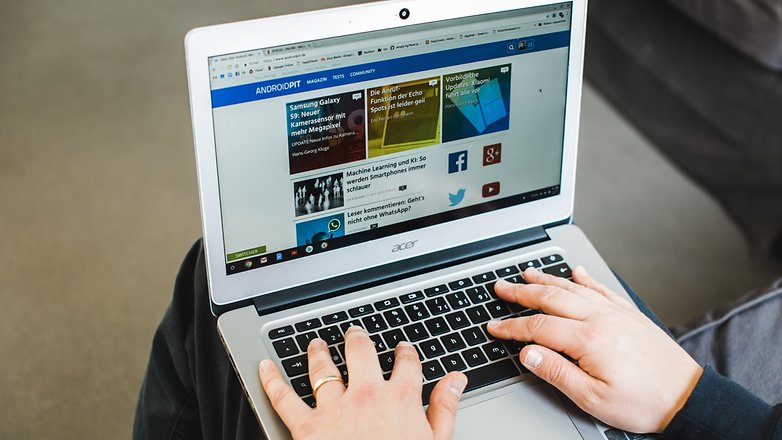 Acer Chromebook 14: Can ChromeOS replace a tablet? / © AndroidPIT
ChromeOS: Android apps should turn it into a tablet replacement
ChromeOS started as a somewhat niche addition to Android. Google has in the meantime managed to play a major role in the low-cost sector, especially in the US. But some Chromebooks now aren't sold in all regions, because they have a hard time finding buyers.
But they can handle Android apps! Yes, but the question is: how well do Android apps run? That's where the Chromebook 14 comes into play. The road seems to be a long one before Android apps will run smoothly on ChromeOS and on the large display. My tests confirmed that ChromeOS is far from being a tablet-ready operating system.
ChromeOS has all the features to deal with the large space on the display, but this isn't the case with every Android app: if you enlarge the window of some apps, the app will restart, which isn't so smooth.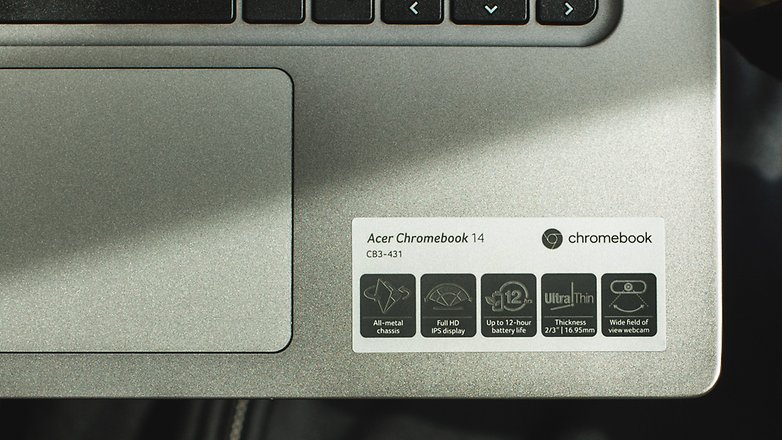 Acer Chromebook: It's not a tablet and that's a good thing! / © AndroidPIT
But the biggest problem is the apps themselves: just because the system now runs ChromeOS doesn't mean that the apps are suddenly adapted to larger displays. In fact, in my test apps often still have the smartphone UI. A few apps, such as Adobe Lightroom, are adapted to the large display space. With Lightroom, I imagine that the app works really well on a touch-based device, but the user experience wasn't so great with the touchpad.
For the notebook-like Chromebook, of course, the use of Chrome was always a veritable option: many Android apps are also available as web apps, which has advantages. They are, however, less comfortable to use on tablets, since the browser is optimized for classic operation via a keyboard and mouse.
After a few hours with the Chromebook, I finally realized that ChromeOS also isn't the answer to Android's problems with tablets. Yes, the substructure is a little different from Android, but Android isn't the problem on tablets, it's the fact that there aren't enough reasonably adapted apps. Even ChromeOS can't solve this problem in its current state of development.
---
By the way, this does not mean that the Acer Chromebook 14 is a bad Chromebook. A detailed review of the Acer Chromebook 14 will follow shortly.