Sameer Samat, the Vice President, Android and Play at google – officially unveiled the new Android GO at the Google I/O 2017. Android Go will enable Google to offer the complete Android experience to users in countries weaker infrastructures and for consumers with low end smartphones.
Choose Driving or Action-adventure.
Oops! Seems like something went wrong. Reloading might help.

Driving

Oops! Seems like something went wrong. Reloading might help.

Action-adventure
Android Go will be launched with Android O, but will be an integral part of every Android Version in the future. Every Android device with less than 1GB of RAM will be able to use Android Go. Several key points of the operating system will be optimized and tweaked to take changed specs into account:.
Android Go gets a new data counter, which allows for a better monitoring of data consumption
The DataSaver, which helps to save data volumes, will be preset.
The Play Store will be included with all available apps, but Android GOP customized Apps will be highlighted.
The keyboard GBoard functionality will be extended with new translation features
The Google apps are now optimized for weaker chips and slower networks.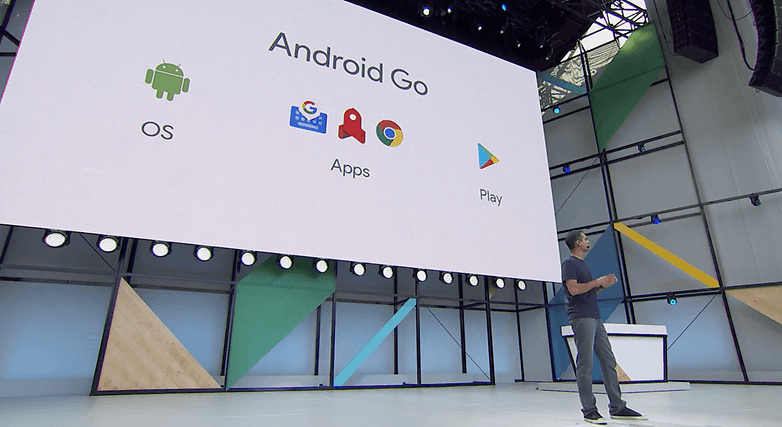 The new Android Go / © Screenshots: ANDROIDPIT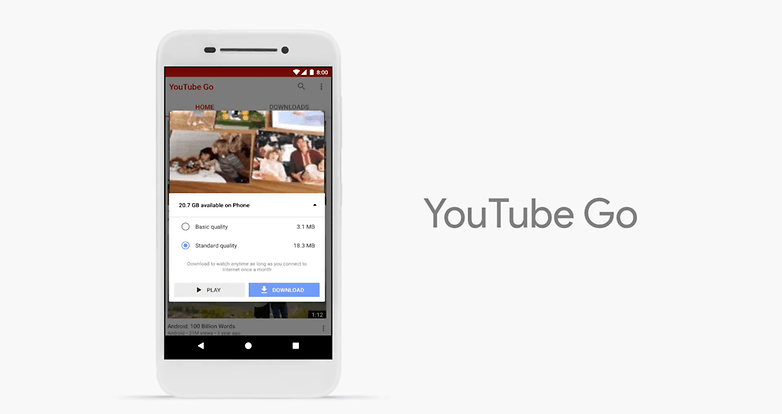 YouTube Go for Android Go / © Screenshots: ANDROIDPIT
The measures undertaken to save and reduce data consumption should save an estimated 750 TB of data per day. Along with an Android Go optimized Play Store, several "light" versions of apps will also hit the play store. The most notable being Youtube Go, which will contain a preview function so you don't have to start a video "blind" and waste data in the process. You will also be able to share videos offline between Android Go enabled smartphones. Many third party apps (such as Facebook with Facebook Light) have already adapted their apps accordingly. The aim is to have app developers reduce the app size down to 10MB, create a comparable user experience as well as enabling an offline mode.