New year, new smartphones on the horizon. HTC is working on the successor to the HTC U11, codenamed Imagine. An alleged HTC U12 has already appeared in photos at a 5G industry event. And now, a leak has revealed some more exciting details about the upcoming flagship's release and specs, including a dual camera. Read on for all the details.
Everything we know about the HTC U12
---
The latest news
Key specs leaked, including a dual camera
As expected, HTC is back in the dual camera game this year. A leak from the reliable @LlabTooFer on Twitter spilled the beans on all the key specs of the HTC Imagine, also known as the U12. The device will pack a Sony IMX3xx sensor for its 12MP+16MP dual rear camera. But that's not all it has going for it.
The new flagship should have no problem keeping up with the 2018 competition. Powering the HTC smartphone are the latest Snapdragon 845 SoC, up to 6 GB RAM, up to 256 GB internal storage and a 3,420 mAh battery capacity. The U12 will have Edge Sense 2.0, as well as HTC Face Unlock to go with its single 8 MP selfie shooter. The device will have a 5.99-inch QHD+ display, which seems consistent with the tall mystery device we saw photos of from an industry event before. Another tweet by the leaker says it will have a MicroSD card slot, but to forget about the standard headphone jack because its "it's almost dead in High-End smartphone industry".
HTC Imagine
CPU SD845
Display 5.99 QHD+
RAM up to 6GB
ROM up to 256GB
Dual Main Camera 12mp + 16mp (Sony IMX3xx)
Front Camera 8mp
Battery 3420mah
IP68
HTC Face Unlock
Edge Sense 2.0
Android 8.0 + Sense 10
Full treble support and A/B (Seamless) Updates
Single and Dual SIM version

— LlabTooFeR (@LlabTooFeR) March 4, 2018
It's coming sometime in April 2018
According to a separate tweet, @LlabTooFeR says the device will land sometime in April. A release date so soon isn't far-fetched given that it may have already seen the light of day at an industry event. We don't yet have any indication about which US carrier(s) might sell the HTC U12, but Sprint had the U11 exclusively last year. 
---
The future flagship makes an appearance
Last week in Taiwan, HTC's future flagship appeared at a 5G event, and it's safe to say that the manufacturer will continue to follow the bezel-less trend with a sleek 18:9 screen, similar to that of the U11+. Thanks to the internet, the device's appearance didn't go unnoticed:
"HTC today (1/29) participated in the inaugural meeting of" Taiwan 5G Industry Alliance – Chunghwa Telecom Pilot Team, "featuring Vive PRO, Vive Focus, unlisted VR devices from Taiwan and HTC phones that have not been released to the public" pic.twitter.com/dZaMBygO39

– #iamaniff (@iamaniff) January 30th 2018
Evan Blass tweeted about the sneak peak at the new smartphone and also revealed a possible code name:
Apparently this lightly obfuscated handset on display at a 5G industry event is none other than HTC Imagine, aka "U12," aka the company's next flagship. https://t.co/f89KjGjEyX

— Evan Blass (@evleaks) February 5 2018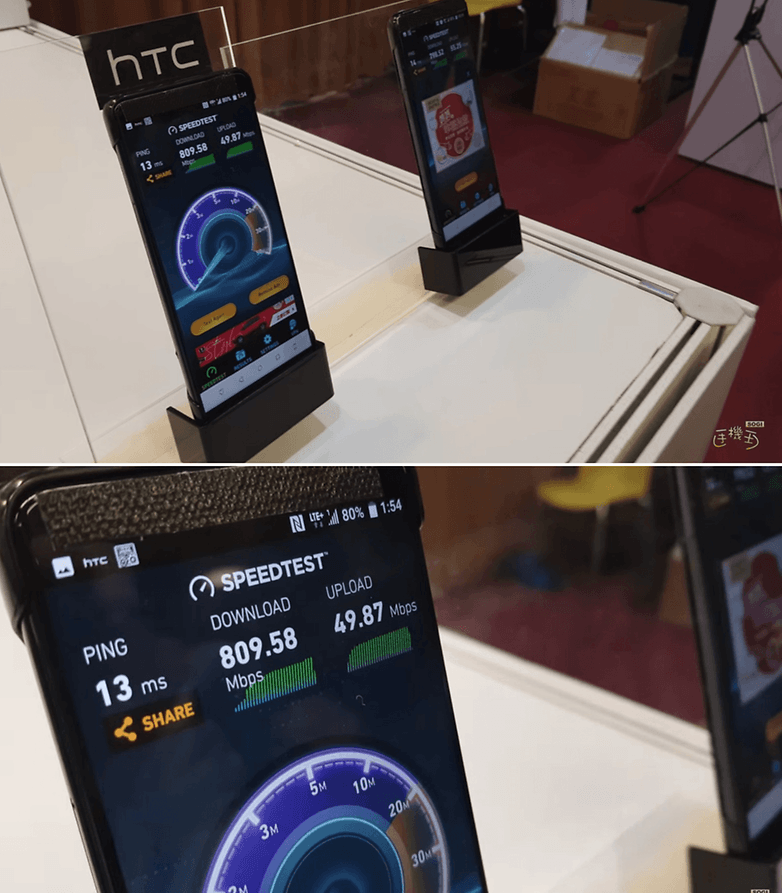 The HTC U12 appears at a 5G event in Taiwan / © SOGI.com.tw
If you're questioning the legitimacy of these new leaks, you can take a closer look at the device in a video clip from the event, and although it doesn't give us much more information, it does make everything seem more credible. A device render that we saw earlier this year is also consistent with the new images. 
I'm hoping for a notch-free flagship!
What do you think?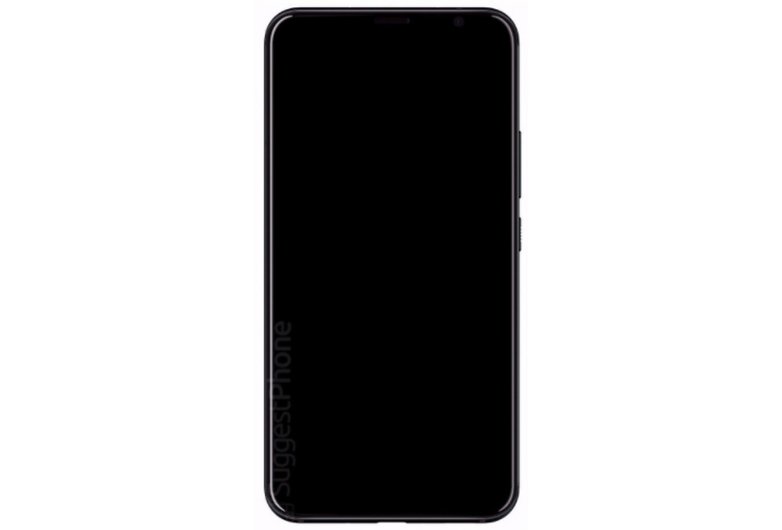 HTC should have thinner bezels than its predecessor
---
Will it use 5G technology? What about the other specs?
Although it was showcased at a 5G event, it doesn't necessarily mean that it will use it, and considering that this new technology is still in testing phase in many parts of the world, it doesn't seem likely. Taking a closer look at the images above from the event, the U12 has reached a download speed of 809.58 Mbps suggesting that it will have the zippy Qualcomm X20 LTE modem.
The HTC U12's design doesn't distinguish itself much from the competition so far.
What do you think?
Will these specs with this design be enough to sell the HTC U12?