It seems that LG is may be working on bringing an offshoot of the LG G6 to the market. Instead of calling it the LG G6 mini or LG G6s, the new addition to the family will instead get a new naming scheme and be called the LG Q6. The first details have now emerged on the net.
With the G6, LG has brought a good flagship with a cutting edge, unique 18:9 display ratio even before Samsung came out with the Galaxy S8 and S8+. And now, the LG G6 could spawn a smaller variant of the 5.7-inch smartphone.
The Twitter sensation, leaker Evan Blass (@evleaks), has just shared that the LG Q6 will hit the market with a 5.4-inch, 18.5:9 display. If the LG Q6, like the G6, will be given a nearly bezel-less display, then it can be assumed that the Q6, despite the 5.4-inch display, will have only the physical dimensions of a 5.1 to 5.2 inch smartphone.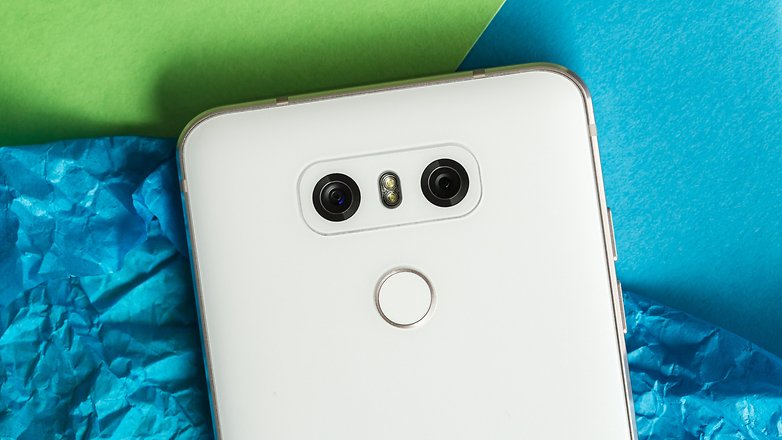 Will the LG Q6 get the same dual camera setup of the G6? / © AndroidPIT
Blass also revealed that the Q6 will have a rear camera with 13 MP, but it wasn't said whether or not it would be a dual camera. Another factor that has yet to be revealed is the processor. It's unclear whether this mini G6 will have the same high-end processor, the Snapdragon 821, as the original LG G6. It's not likely that the LG Q6 will feature the newer Snapdragon 835, as used in the OnePlus 5, HTC U11 or the Sony Xperia XZ Premium, since it would then be able to beat its big brother in the benchmarks. 
This will be known as the LG Q6 (recently hit FCC under model number M700) – also 18.5:9, but with a single 13MP camera & 3GB RAM. https://t.co/JdSJi8e4wL

— Evan Blass (@evleaks) June 30, 2017
I hope the LG Q6 gets the same performance specs as the LG G6
What do you think?
In terms of memory, the LG Q6 should have 3 GB of RAM, according to Evan Blass – further evidence that the LG Q6 will be a step below the LG G6. It's still unknown whether the LG Q6 will be presented at IFA 2017, or possibly alongside the LG V30. As soon as we receive more information about the LG Q6's price and release date, we will let you know.
What do you think of the rumors surrounding the LG Q6? Is the current LG G6, with the 5.7-inch, 18:9 display, too large? Do you want the Q6 to share the same specs as the G6, just in a smaller size? Tell us what you think in the comments.