Keeping track of the best new Android apps available to download is a full-time job, which is why we do it for you. Here you'll only find the ones worth spending your valuable time (and maybe even money) on. All you need to do is download them.
Apps you need to try: June 2017
Socratic
Socratic aims to be an app to help students with their homework. But, anyone who has a question in front of them can use this app to find the answer. The idea is simple: to find an answer to a question or solve an equation, just open the app and snap a photo of the question before you. The app then presents you with an answer from either Yahoo or Wikipedia. In short, it saves you the effort of typing out your query in Google. It does all the work for you.
The app is useful and has great potential, but it has some shortcomings. Mainly, it has trouble recognizing handwriting. I tried, and it didn't work consistently. Over time, this is sure to improve since it's a new app.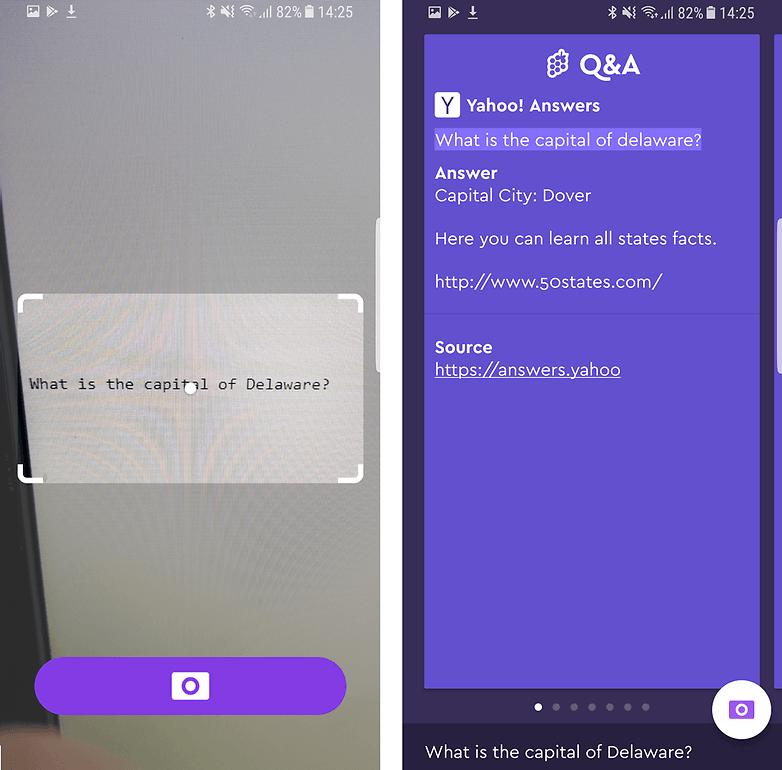 Results should improve over time. / © AndroidPIT
Version tested:  1.1.1
Size: 6.71 MB
Compatibility: Android 4.1 and up
Price: free
Socratic – Homework answers

DirectChat
If you use Facebook Messenger, you'll be familiar with floating chat heads, small talk bubbles that appear on your screen and display the number of unread messages you have from a particular contact. When you tap the bubble, you see a small popup window where you can reply to the message without opening the app. 
With DirectChat, you can have chat heads for your other messaging apps, too. These include WhatsApp, Skype and more. The paid version allows you to get more features and get rid of banner ads, but the free version works just fine. For the app to work, you have to allow it to display notifications, but it works well and is stable.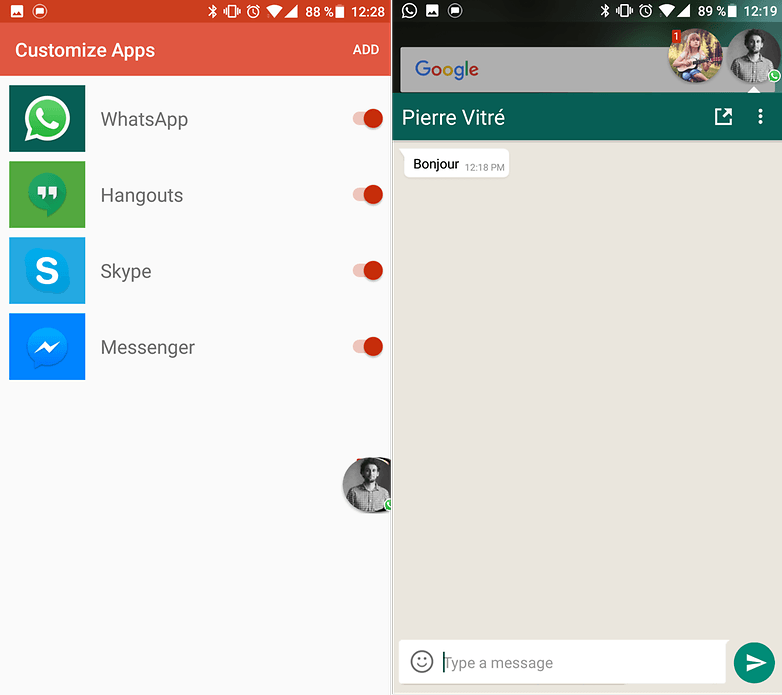 Chat heads for all! © ANDROIDPIT
Version tested:  1.1.8
Size: 7.22 MB
Compatibility: Android 4.3 and up
Price: free
DirectChat (ChatHeads for All)

Keybase
Today, we present you with a new type of messaging app. Here is how it works: You connect your social networks (Twitter, Facebook, etc.) and communicate with your friends on these networks through a central app called Keybase. Once you're logged in, you can go to the messaging tab, and send messages to any of your friends on any network. 
This app is open source and messages are encrypted end-to-end. For those who want to streamline their communications, this will be a convenient method to bundle your conversations across social networks into one place. There's one small drawback: to connect to Facebook and Twitter, you have to publish a post, which may not be practical for everyone.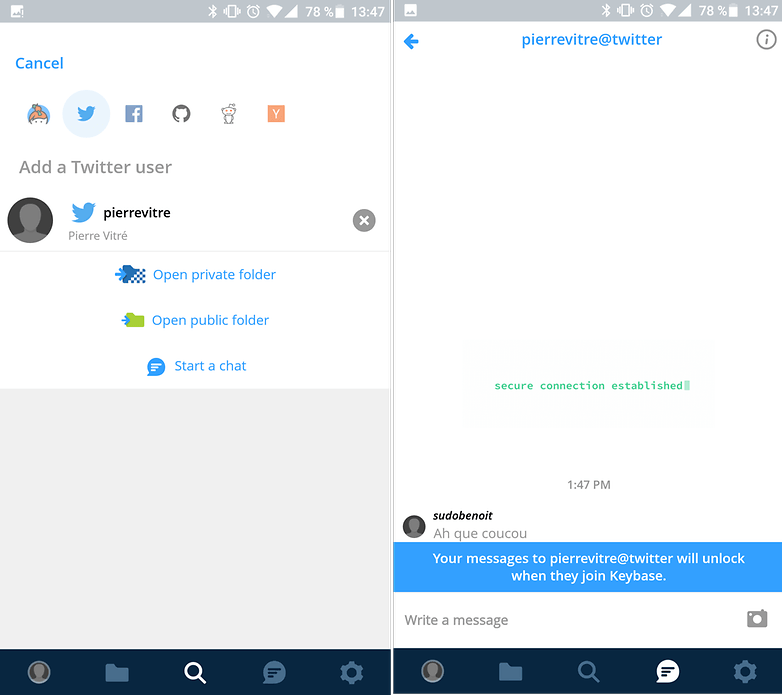 You can access your Twitter chats straight from the app. © ANDROIDPIT
Version tested:  1.0.2
Size : 36.7 MB
Compatibility: Android 4.1 and up
Price: free
Keybase

Let us know what you think of these apps in the comments!