2018 is shaping up to be a really great year for mobile gamers. After the arrival on the Play Store of Final Fantasy XV Pocket Edition and the announcement of Fortnite for mobile, another highly anticipated title has finally been released on Google's store: Player Unknown's Battlegrounds.
One of the most famous games for consoles and PCs, Player Unknown's Battlegrounds (popularly known as PUBG), has finally arrived on Google's Play Store. Time to jump into the fight and win that chicken dinner! But first, you have to check and see if it's available in your country.
Since Tencent is releasing the game gradually, region by region, it may be that it is not possible to officially download the game from the Play Store in your country right now. To find out if it is available, just go to the Play Store on Android or the App Store on iOS to check. Here is the link to the game for each platform:
To help you get started after downloading the game, we've put together a great list of tips and tricks for it:
And that's it. You are now ready to launch from the plane with your parachute and duke it out with 100 contenders to be the last one left standing.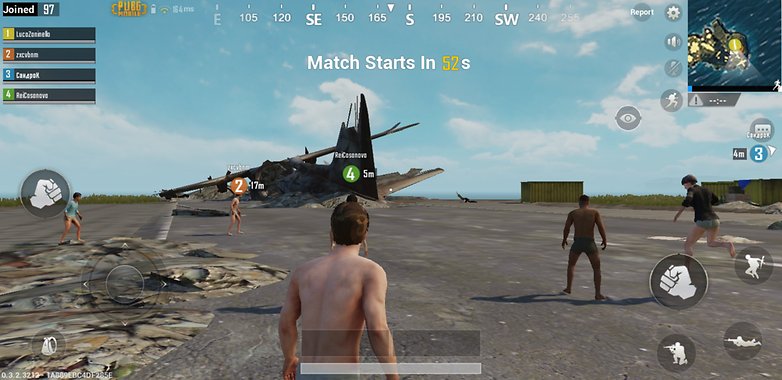 The graphics on mobile are not bad at all! / © AndroidPIT PUBG Mobile

Let us know in the comments if you've been able to try it out, and what you think about the mobile port of this hit game!